Remember these ugly trays?!...
Well I finally finished them and here's the one that worked out....
I used chalkboard spray paint and then covered the inside with newspaper and sprayed the outer frame with a pretty blue color!
But when I pulled off the paper, it still felt like something was missing so it sat for awhile as I tried to come up with something to spruce it up.
Enter some mini bunting...
and I'm in love!
I just glue gunned the whole thing together, so it was super easy and quick to make.
I've been saving these buttons for a while, waiting for the right project to show them off and I think this is perfect!
How cute is that little flag?!?
I have the chalkboard up in my kitchen and I'm loving it as a place to write out encouraging verses that I need to see all the time...
because let's face it, as mom's we need all the encouragement that we can get :)
***Update: This chalkboard was featured on these two blogs!!! Yay!!***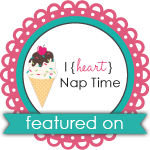 And remember how there were 2 trays....
one was a giant craft FAIL. Seriously.
I used a different kind of spray paint on this one and obviously it didn't take to the chalkboard paint. Oh well, I have one and when I have the urge, I'm sure I'll sand this one down and do something with it.
And it being Valentine's Day and all, I figured I'd brag on Zach a bit and show you what Aubrey and I got. The stuff above was for Aubrey and you should have heard her squeal when she saw it waiting for her this morning! It's just a shame Zach didn't get to see her reaction.
And these are my fabulous flowers....
So pink and purple and wonderful! Well done husband, well done.
Now all I'm hoping for is to actually see him tonight... pretty sure that won't happen with the rotation he's on, but a girl can dream right?!